Sep 05 2012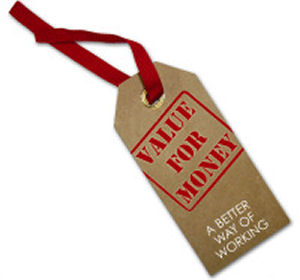 As everyday people, no one feels the sting of a shaky economy the way we do. Our vested interests in things like homes, cars, health care and education have rendered us basically indebted to and dependent on the financial institutions that surround us. It's a dark place to be right now though when so often we read about smaller banks that have closed and bigger banks with hierarchies that jettison with our savings while still charging us ridiculous interest rates. Are there alternatives to what we've come to know as the banking industry? Yes, but these often come at lofty costs as well. While you can source funds a lot more quickly than the banks, these fast payouts often have interest rates that double and sometimes triple the amount you're borrowing. The battle to secure money and to secure its value, at a domestic and personal level, seems never-ending – and those at the top, believe or not feel it too. The finance industry is not overwrought with misdealing as it may appear, there are those within it who do everything they can for the love of numbers, not the love of profit and they too are dealing with the fallout of a bad overall reputation engendered by their peers. Behind the banking scene there is an entire world that exists that few of us know about as we're too busy dealing with our day to day money woes. Banks and financial institutions will never complete go away but the industry depends heavily on the help and guidance of a few select, integral and knowledgeable people to keep it afloat and thriving. How do they do this? Well, flooding the market with more money might seem like a way out but it takes careful and painstaking planning to develop financial stability and to maintain it as well. Creating and maintaining dollar value isn't something that happens overnight and is certainly not the responsibility of the layperson – there are people who specialize in making sure our money remains useful to us and keep its value. Here are just a couple of them who do so today: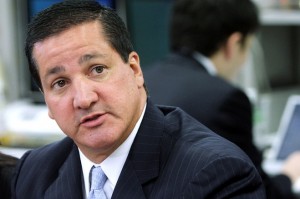 Aozora Bank President, Brian F. Prince is one of those people who, while being at the top of his game, is still very visible and open about his goals and ambitions to make the financial world stable again. He has a very strong online presence and his reputation is transparent and open with the public. He is a beacon of integrity in an industry that so desperately needs good p.r.
John Griffin, Founder
John Griffin may not be a name with which you are familiar but this man is an extremely integral part to the financial industry, especial where equity is concerned. A well respected, highly esteemed and dedicated stock picker, he is the driving force behind the successful company, Blue Ridge Capital. When Griffin picks a stock option, people follow suit. He is infamously in tune with the market and makes smart, insightful decisions which reap rewards not only for his company but for his clients. His famous insight was most popularly displayed when he was one of the first people to back off of Discover and JPMorgan stock right before they declined.