Aug 01 2012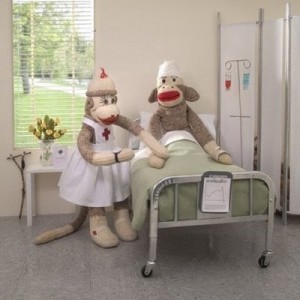 Nothing is more un-fun and un-exciting than being sick at home. We're not talking about being home one day with a head ache or sore tummy; we're talking about having to be at home for more than two weeks at a time. Dependent on what's got you down and out, be it heartache, the flu or some highly contagious virus, chances are, you're going to get cabin fever on top of it and the likelihood of going stir crazy is high. You may be confined to your bed or bedroom and in that case, you won't get to move around as much – but there are still many things you can do at home to help the time pass quickly and productively! Spending time at home when you're sick is part of the healing process; you need your rest and your mind and body needs to be in a relaxed state for your medicines to work and for you to get into a positive frame of mind. While you may not be a fan of too much human contact or interaction when you're ill, there are still things you can do to flush the doldrums of being sick at home right out the door!
Here are a couple of things you can do while you're at home that will not just make the time go by way faster, but help you get en route to feeling much better!
Make some thank you cards!
With just a sprinkling of your own imagination and supplies from an online fabric and craft store like www.beverlys.com, you'll have everything you need to say "thank you" to the important people in your life. You can thank your mom for brining by that chicken soup to help nourish you back to health, you can make cards for your husband or boyfriend thanking him for keeping the noise to a bare minimum while you nursed your daily headache or you can even thank the entire family for putting up with your grumpiness while you've been ill. Just because you're feeling unwell doesn't mean you have to put negative energy out.  It is a well known fact that when we do better, we feel better. Choose bright colors and interesting fabrics and materials to help build your thank you card collection – not only will they put smiles on the faces of your loved ones, but they will also help perk you up if you're feeling particularly sullen.
Make some playlists for you iPod!
This is something that we always promise ourselves that we'll do, but we don't often have the time to get around to it. If you love music and you want to hear the songs you love in bunches, why not take this down time to organize your on-computer music collection? Go through the files and rename them correctly, sort them by artist or genre and start making playlists for your sick days and your well days too? Need something to help perk you up in the morning? Why not make a list of about 10 sunshine laden songs about how good your day is going to be? Need to put some spice back in your life, post quarantine? Now would be a good time to find all the sexy music you love and whip it into a romantic playlist for you and your sweetheart to enjoy!